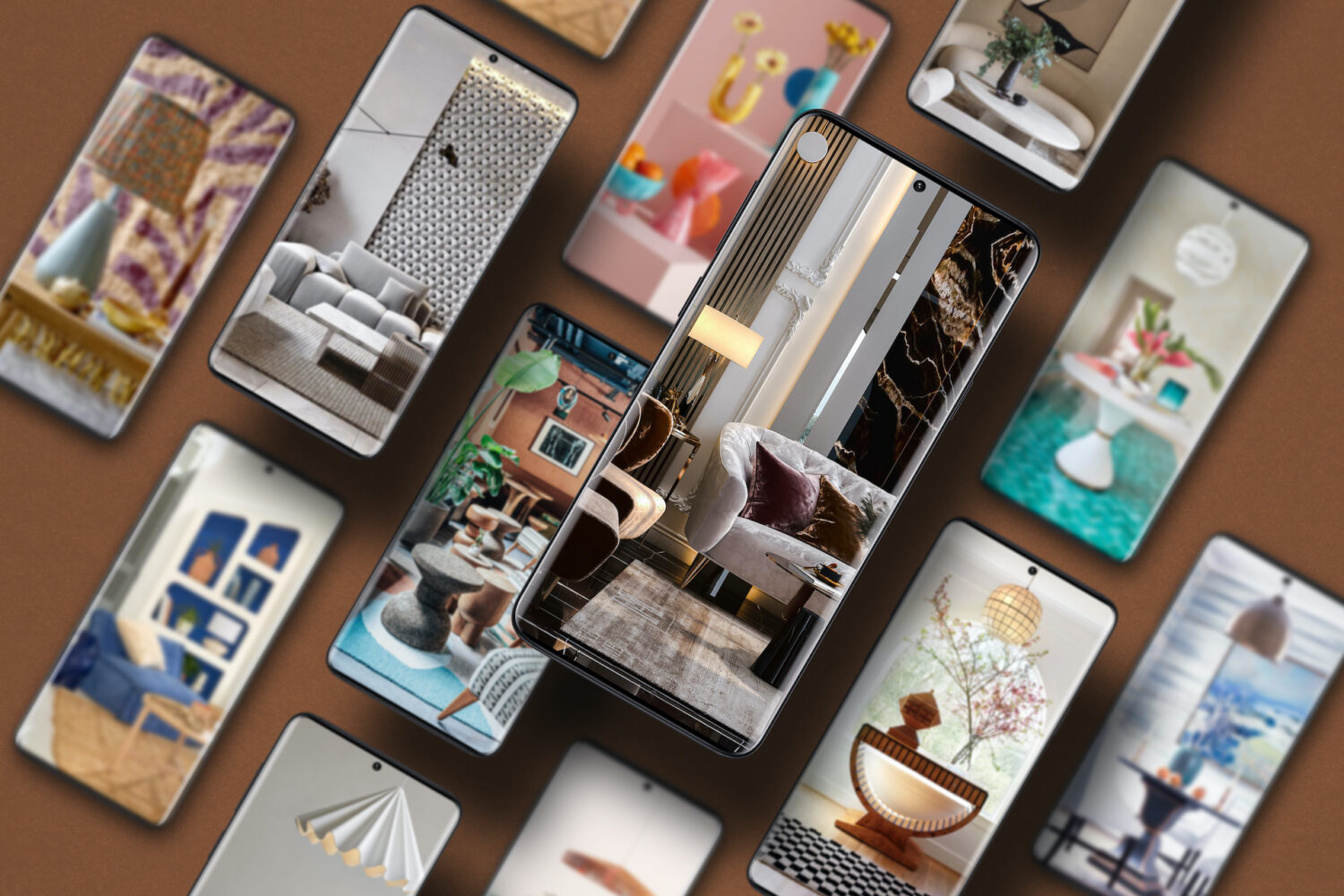 The importance of Aspirational focus, and how to create advocates rather than antagonists.
In today's dynamic and scroll happy media environment, the algorithm rules our lives. It tells us what's in, what's out, who's hot and who is not. Social media is the cornerstone of where consumers seek inspiration and confirmation of the choices they wish to make.
When it comes to interior decoration and design, no other media beats social media as the place better for consumers to seek inspiration. But there is one big issue with searching on social media – The algorithm.
It's time that designers, retailers, and manufactures wake up to the intrinsic risks in social media.
Social media breeds polarisation. Whether it's politics, religion, or health, we are all victims of algorithmic polarisation. When it comes to interior style choices, this polarisation either creates consumer advocates or antagonists. So how does a designer, retailer or wholesaler create advocated instead of antagonists? By focusing on the emotional connections to consumer aspirations. 
The challenge for businesses today is how to focus on one or two key aspirations rather than an historic functionally, broad brush approach. Consumers today are the victims of the algorithm, and they want to align to a style that they are convinced in the only style.
How do businesses achieve this?
Deeply understand the emotional connections to consumer aspirations 
Match your brand to the most appropriate aspiration and create your brands expression of the aspiration 
Understand how each aspiration also influences other aspirations from a style perspective 
Market to that aspiration in the tone of voice that the aspiration wants to hear.
Build a community of advocates 
It's a powerful process that is proven to create sustainable profitability.
At MC&Co Trend, we have researched, tested, and perfected a systematic way of assessing and targeting the most profitable aspirations for designers, retailers, and wholesalers. If you want to discover more, please contact MC&Co Trend at hello@mcco.com.au
At MC&Co Trend, we have spent years researching and assessing global style preferences and the emotional connections to why different people choose different style. We have discovered that there are six key aspirations that reflect the emotional connections and aspirations of consumers today.
The MC&Co Trend intelligence process helps business in the interiors, furnishings, and home decoration segments to understand and align to the aspiration that best suits their brand and their clients. These six polarised aspirations are:
OPULENT
An aspiration for luxury and seeking to find comfort in glamour. A desire to be seen as world and sophisticated.
ORDERED
A desire for control and structure. Seeking comfort in order and an alignment to architectural processes.
GROUNDED
A need for authenticity and to seek comfort in spiritual connection and meaning. A desire for calming and artisanal spaces.
ESCAPE
An outgoing and social aspiration that focuses on good times and collaboration.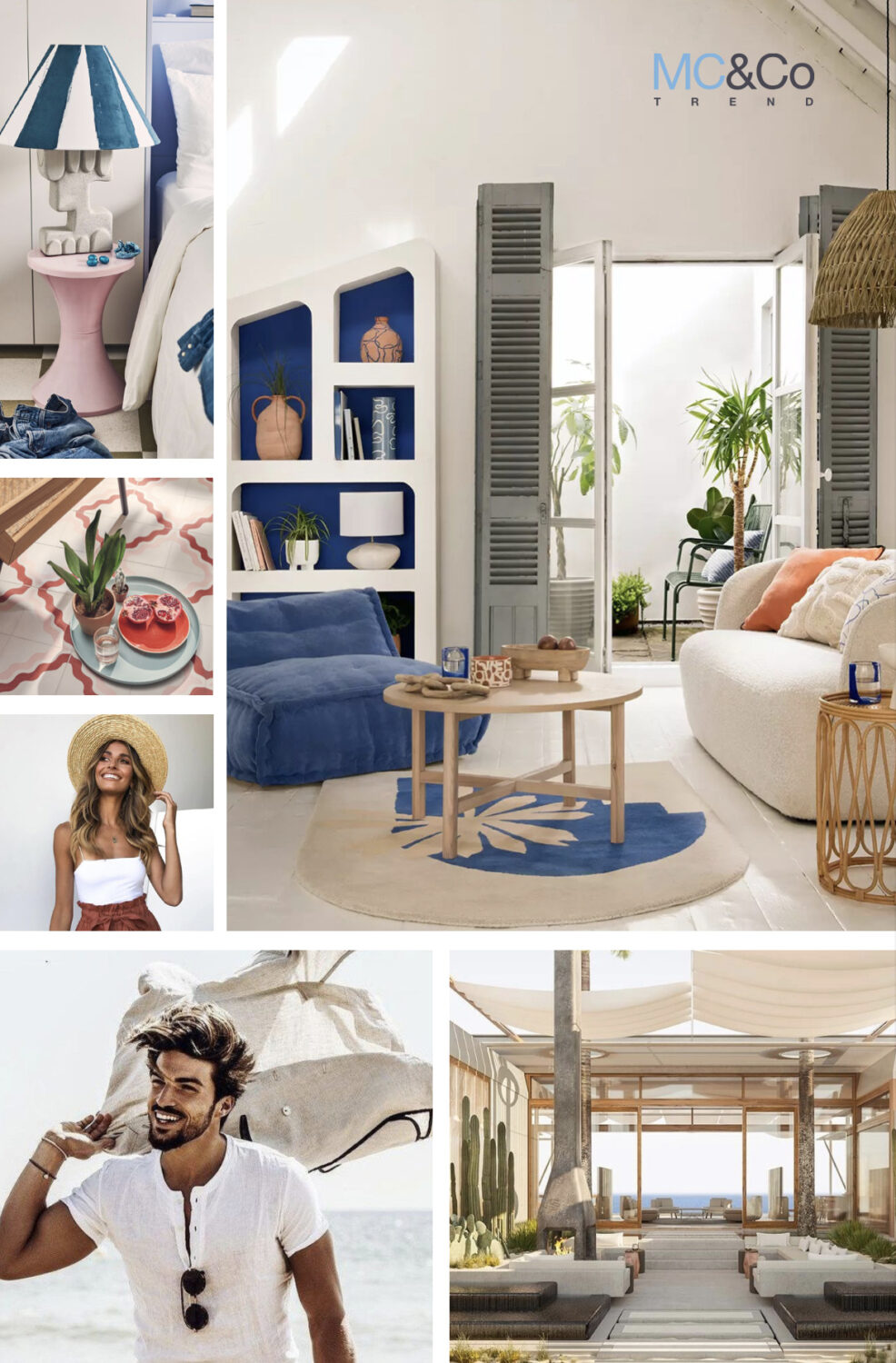 NOSTALGIC
A retrospectively focused desire to celebrate and find comfort in the past.
PLAYFUL
A strong need for self-expression through bold colour, whimsy, and light-heartedness.